Announcements
Subscribe to posts
The PTSA will be organizing it's first ever Parent Baked-Staff Cookie Exchange. We need YOUR help to make this a success. 
The teachers and staff at NB work endlessly to make school enjoyable and successful for our children. Let's show our appreciation by treating them to this cookie exchange!
We are looking for 40+ bakers. We are asking that each volunteer contribute 3-4 dozen cookies to the exchange. Staff will be invited to fill a container will your home baked cookies! 
The Cookie Exchange will take place at NB on December 18th. See sign up. 

We are asking for cookies to be dropped off on Sunday 12/16 or Monday 12/17 to:
*North Bethesda* 12/17
*Stacey Singer* 10108 Wildwood Rd., Kensington 12/16 or 12/17
*Katrina Sukduang* 5909 Lone Oak Drive, Bethesda 12/16 or 12/17
We look forward to starting this fun holiday season tradition! 
Thanks,
Stacey and Katrina
Hospitality Chairs 
Wow.  Last night's PTSA presentation on suicide prevention among adolescents provided our members with critical information on this life-or-death issue challenging our community.  Did you know that suicide is the second leading cause of death among children in middle school?  And even worse, it is on the rise.  As we have recently felt in our own community, the impact of teen suicide is devastating.  The good news to take away from last night's meeting is that youth suicide can be prevented with appropriate recognition and intervention.
Child psychologist Rebecca Resnick offered practical information on recognizing signs of suicidal risk, how to respond to protect and keep children safe, and how to talk to your children about suicide risk and prevention.  School psychologist Cheree Price explained the proactive steps that North Bethesda and MCPS are taking to openly address this health crisis, including the Signs of Suicide ("SOS") suicide prevention program that will soon to be presented to all staff and students. 
For those who were unable to attend last night's PTSA meeting, please find attached Dr. Resnick's handout, "Surviving Anxiety:  Protecting our Teens in an Age of Distress."  As those in attendance will attest, the presentation last night was outstanding.  A huge thank you to Dr. Resnick and Mrs. Price. 
The PTSA works for YOU!  Your PTSA meetings offer more than updates on PTSA events – we work to include topical and worthwhile presentations on the issues that are most relevant and important to our members and the NBMS community.  We hope you will join us!  As always, we welcome and invite your feedback.  
Parent-Teacher Conferences (PTCs) are coming up next Monday, Nov. 12. They are a great opportunity for you to check in with your teachers. The following are some excellent tips for making the best use of this time recently sent out by 
Cynthia Simonson of 
the Montgomery County Council of PTAs, slightly edited.
Parents can be Proactive
Reach out to teachers now -- let the teacher(s) know ahead of time if there are any specific concerns or issues you want to address in the PTC. Give the teacher(s) time to think about the concern you intend to raise so they can be prepared to succinctly address in the limited time available (or prepared to schedule a follow on meeting on the subject).
Parents can be Prepared
Take time this week to look at your student's MAP-M and MAP-R reports. The Spring 2018 reports are located on the desktop version of MyMCPS under the left tab titled "document library." By now, all  students have taken these assessments for the fall. During PTCs, parents can ask questions about the fluctuations in numbers (which often occur) and talk with the teacher(s) about the ranges. 
Prep before the conference by looking specifically at the information below the MAP-R that gives the student Lexile range. If you don't know much about Lexile, read up on it beforehand! 
https://lexile.com/parents-students/understanding-your-lexile-measure/lexile-measures-reading/
 Many times middle school students are offered "options" of books -- where does the book your child has chosen fall on the Lexile scale -- is it a challenging book for your reader? 
Parents can be Responsive
Can you imagine how the PTCs would shift if parent after parent came to these PTCs asking "what can I do to help?" Once upon a time, maybe we expected our teachers to focus on teaching. Today our system is such, we rely heavily on the schools (and our teachers, in particular) to fill a number of other roles. What do our teachers need to best support the students in their classroom? Is there a task, role, supply that is needed and/or could make a difference in the classroom? Ask and then work with the school, the PTSA, the community to help meet those needs...
As a follow-up to the PTCs, especially if there is something good happening, let the teacher(s) know! When strategies our teachers are attempting seem to be working and kids are improving (whether it is academically, behaviorally, socially) -- let's share those observations and be generous with expressing our gratitude for what these teachers do for our communities.
More information on Parent-Teacher Conferences is available on the MCPS website! 
https://www.montgomeryschoolsmd.org/uploadedFiles/community-engagement/0499.16_ParentTeacherConference_FLYER_web.pdf
This month, your child took tests in reading and math, called MAP-R and MAP-M. They take these tests two or times a year. I am no expert on testing and know that standardized tests can only tell you so much. However, I have spent some time researching these tests, and here is what I found out.

MAP tests produce immediate results, unlike the PARCC, where results take months to come out. As soon as your child completes them, the results are available. Formal reports will eventually end up in the Document Library in myMCPS for your child, but that can take some time, and there is no reason to wait to get the results and find out how your teacher plans to use them. Some teachers have already posted the results in the grades section of myMCPS.
Ask for your child's score on MAP-R and MAP-M. Each test produces an overall score, like 225.. That score should go up each time your student takes the test. Ask for the scores of your child. Compare it to the score from last spring, which you can see in the spring report in your Document Library. Did it go up? How close is it to the projected score for spring of 2019? If your child is not making adequate progress, it is something to discuss with your child's teacher. If your child has accelerated, ask about opportunities for more challenging work.
Ask about how your child did on specific skills. MAP tests are adaptive, meaning that they respond to how well your child is doing on initial questions, giving easier or harder questions. This means that MAP identifies the upper limits of your child's understanding. Your child may have already mastered much of the content of the current class! MAP also shows holes in knowledge, i.e., things your child studied but did not master or has forgotten. Your teacher has access to a Student Profile which shows all of this. Ask your teacher what skills MAP identified that your child still needs to work on and how your child can do that. What skills has your child already mastered, and how can your child advance?
To me, it is odd that MCPS does not proactively share MAP results. I have to assume they are viewed as valuable or MCPS would not have students take them. This means that to get full benefit from these tests, we need to be informed, communicate with teachers and advocate for our children.
I know this only scratches the surface, and I look forward to hearing additional tips from parents and guardians.
Did you know that NBMS offers free homework help for your child, sponsored by the PTSA? It is every Tuesday, Wednesday and Thursday, 3:15 to 4:15 pm, in D207. Students can stop by any day they want. Students can take the activity bus back to your neighborhood. Please consider taking advantage of this opportunity.
Many thanks to our principal Dr. AnneMarie Smith for talking with parents and guardians at this month's PTSA meeting about tracking their child's progress in school, and thanks to Dr. Smith for letting parents via email know that Interim Progress Reports are now available through myMCPS. Dr. Smith is a true partner with the PTSA!

Have you looked at the Interim Progress Reports? They are available through the myMCPS grades tab. Look at the top on the right. These reports are one of the first important measures of how well your child is doing in school this year. I am curious to hear from other parents about how to best use these reports. Here are some of my thoughts.
Discuss them with your child in a non-judgmental way. Praise your child for all the good progress they show. With your child, look at the assignment grades for each class. Pay particular attention to All Tasks/Assessments that count 80 percent. Discuss any ones where your child missed a bunch of points. Is it possible to retake any of these? Does your child understand the concepts and just had an off day? Look ahead: What All Tasks/Assessments are coming up? Does your child need any help to do well on these before the end of the quarter?
Reach out to your child's teachers if you have questions. You can email teachers if you have questions or concerns about how your child is doing. Don't be afraid to ask for a meeting or phone call. What thoughts does the teacher have on why your child is missing points on All Tasks/Assessments? What advice does the teacher have on how your child can improve before the end of the quarter? What advice does the teacher have on what you can do to help your child improve?
Thanks in advance for any ideas you have for me. Last year, I did not even know about these reports for a long time!
NEXT WEEK: Understanding the MAP tests in reading and math your child just took and how to make sure the results are used right away to help your child.
Please sign up for Giant A+ School Rewards Program program to support our school
How Do Parents/Guardians Community Members Sign Up
Locate your 12-digit Giant card number found on the back of your card.
Visit https://giantfood.com/aplus and select "register your card," located in the box at the top right of the webpage. Follow the prompts to complete the registration, or call the A+ School Rewards Hotline at 1-877-275-2758 for assistance.
If you have a Giant card but do not know your 12-digit card number, call the Giant card hotline at 1-877-366-2668 and select Option #1.
If you need a Giant card, please visit your local store or visit giantfood.com.
Dear NBMS families,
The Scholastic Book Fair is coming to NB next week.  In order for the fair to be successful, we need many wonderful volunteers.  The book fair will be open Oct 8-12, 2018 during the school day.  Feel free to sign up for more than one slot.  All proceeds benefit the NB Media Center.  Thank you for your support!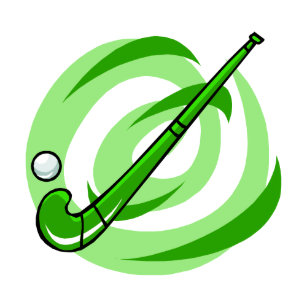 Posting on behalf of Karen Mata--please contact her directly at walterjohnsonfieldhockey@ gmail.com
Hello NB Parents,
My name is Karen Mata and I am the Varsity field hockey coach at Walter Johnson High School. This is my 4th year coaching girls field hockey at WJ and aside from coaching HS field hockey I coach competitive club field hockey for the Washington Wolves. I am a NB alum and 2012 Walter Johnson alum so I feel a lot of  pride and joy helping my community. My goal at WJ is to build a strong field hockey program but in order to do that I need to bring more field hockey interest and awareness to the future WJ community. I will be coaching a few field hockey clinics in October-May so I would love to get chance to meet a lot of NB athletes. The clinics will be open to all 6th-8th graders as well as elementary school aged students.  If you have any questions about field hockey, club teams, clinics, etc, please do not hesitate to contact me. 
CONTACT INFO:
Cell: 240-802-0986
Clinics that I will be Coaching:
Wolves Club Team Website (MY TEAM):
Competitive Club Team Tryouts: 
WJFH Varsity Game Schedule (COME SUPPORT US): 
Thank you,
Karen Mata
** Please reach out to me if your daughter is interested in training, club, etc
Walter Johnson Community Night - Friday, September 21st
Gates Open at 6:30 pm; Game Time 7:00 pm!
Dear Walter Johnson Cluster Principals and PTA/PTSA Presidents -
As the new Head Varsity Football Coach at Walter Johnson High School, I am proud to join the Walter Johnson community. I would personally like to invite our entire cluster to attend our upcoming game for 
WJ's Annual Community Night
.
We will be playing Kennedy High School at the 
Walter Johnson Stadium at 7:00 p.m. on Friday, September 21st
. The Wildcats are 2-1 and looking for another win!
There will be gate prizes, food for purchase, half-time entertainment and a whole lot of community fun for the whole family.
Adults - $5
HS Students - $3
MS & ES – 

Free with a paid adult!*

Sr. citizens & active duty military – 

always free
*Parents must be present with all children 12 and under.
And don't just join us this Friday, we have a full schedule and the players love to hear a great crowd cheering them on! See the 
online
.