Announcements
Subscribe to posts
Many thanks to our principal Dr. AnneMarie Smith for talking with parents and guardians at this month's PTSA meeting about tracking their child's progress in school, and thanks to Dr. Smith for letting parents via email know that Interim Progress Reports are now available through myMCPS. Dr. Smith is a true partner with the PTSA!

Have you looked at the Interim Progress Reports? They are available through the myMCPS grades tab. Look at the top on the right. These reports are one of the first important measures of how well your child is doing in school this year. I am curious to hear from other parents about how to best use these reports. Here are some of my thoughts.
Discuss them with your child in a non-judgmental way. Praise your child for all the good progress they show. With your child, look at the assignment grades for each class. Pay particular attention to All Tasks/Assessments that count 80 percent. Discuss any ones where your child missed a bunch of points. Is it possible to retake any of these? Does your child understand the concepts and just had an off day? Look ahead: What All Tasks/Assessments are coming up? Does your child need any help to do well on these before the end of the quarter?
Reach out to your child's teachers if you have questions. You can email teachers if you have questions or concerns about how your child is doing. Don't be afraid to ask for a meeting or phone call. What thoughts does the teacher have on why your child is missing points on All Tasks/Assessments? What advice does the teacher have on how your child can improve before the end of the quarter? What advice does the teacher have on what you can do to help your child improve?
Thanks in advance for any ideas you have for me. Last year, I did not even know about these reports for a long time!
NEXT WEEK: Understanding the MAP tests in reading and math your child just took and how to make sure the results are used right away to help your child.
Please sign up for Giant A+ School Rewards Program program to support our school
How Do Parents/Guardians Community Members Sign Up
Locate your 12-digit Giant card number found on the back of your card.
Visit https://giantfood.com/aplus and select "register your card," located in the box at the top right of the webpage. Follow the prompts to complete the registration, or call the A+ School Rewards Hotline at 1-877-275-2758 for assistance.
If you have a Giant card but do not know your 12-digit card number, call the Giant card hotline at 1-877-366-2668 and select Option #1.
If you need a Giant card, please visit your local store or visit giantfood.com.
Dear NBMS families,
The Scholastic Book Fair is coming to NB next week.  In order for the fair to be successful, we need many wonderful volunteers.  The book fair will be open Oct 8-12, 2018 during the school day.  Feel free to sign up for more than one slot.  All proceeds benefit the NB Media Center.  Thank you for your support!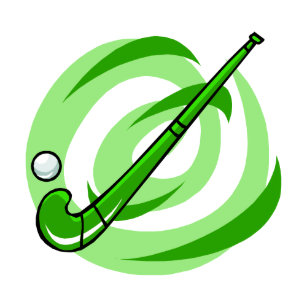 Posting on behalf of Karen Mata--please contact her directly at walterjohnsonfieldhockey@ gmail.com
Hello NB Parents,
My name is Karen Mata and I am the Varsity field hockey coach at Walter Johnson High School. This is my 4th year coaching girls field hockey at WJ and aside from coaching HS field hockey I coach competitive club field hockey for the Washington Wolves. I am a NB alum and 2012 Walter Johnson alum so I feel a lot of  pride and joy helping my community. My goal at WJ is to build a strong field hockey program but in order to do that I need to bring more field hockey interest and awareness to the future WJ community. I will be coaching a few field hockey clinics in October-May so I would love to get chance to meet a lot of NB athletes. The clinics will be open to all 6th-8th graders as well as elementary school aged students.  If you have any questions about field hockey, club teams, clinics, etc, please do not hesitate to contact me. 
CONTACT INFO:
Cell: 240-802-0986
Clinics that I will be Coaching:
Wolves Club Team Website (MY TEAM):
Competitive Club Team Tryouts: 
WJFH Varsity Game Schedule (COME SUPPORT US): 
Thank you,
Karen Mata
** Please reach out to me if your daughter is interested in training, club, etc
Walter Johnson Community Night - Friday, September 21st
Gates Open at 6:30 pm; Game Time 7:00 pm!
Dear Walter Johnson Cluster Principals and PTA/PTSA Presidents -
As the new Head Varsity Football Coach at Walter Johnson High School, I am proud to join the Walter Johnson community. I would personally like to invite our entire cluster to attend our upcoming game for 
WJ's Annual Community Night
.
We will be playing Kennedy High School at the 
Walter Johnson Stadium at 7:00 p.m. on Friday, September 21st
. The Wildcats are 2-1 and looking for another win!
There will be gate prizes, food for purchase, half-time entertainment and a whole lot of community fun for the whole family.
Adults - $5
HS Students - $3
MS & ES – 

Free with a paid adult!*

Sr. citizens & active duty military – 

always free
*Parents must be present with all children 12 and under.
And don't just join us this Friday, we have a full schedule and the players love to hear a great crowd cheering them on! See the 
online
.
Want an easy way to support the school?
Just clip 
Box Tops for Education 
Please send in your clipped Box Tops in an envelope or zip lock bag.  They can be dropped off in the Box Tops for Education box located in the front office. 
Clipping Box Tops is an easy way to help earn cash for NBMS. Each one is worth 10¢ for our school. Just look for the pink Box Tops on hundreds of products.  In December and in April our school will be sent a check from Box Tops For Education™, based on Box Tops collected. Remember to ask your family members, neighbors and friends to help collect too.
Remember, we can't reach our goal without your help.  Thank you so much for your participation!

The deadline for the Fall submissions is Friday, October 26, 2018.
The Checklist: Getting Ready for the 2018-2019 School Year - Montgomery County Public Schools
Parents, it's the start of a new school year! Here is a checklist of things to help make sure you are equipped with the information you need to have a successful year:
Sign up for the myMCPS parent portal! myMCPS is a web-based system that allows parents of middle and high school students to monitor their child's grades and assignments. Elementary and secondary parents can also stay connected by downloading the new myMCPS app. The app is free and is available on iTunes and Google Play. 
Complete your child's Student Emergency Information Form on the myMCPS portal or at their home school so you're contacted about school closings, illnesses and important updates. Be sure to let the school know if your information changes during the school year. 
If you plan on volunteering at your child's school, complete the Child Abuse and Neglect training modules for volunteers. 
View, print or download the 2018-2019 calendar and stay informed on important dates and events. The calendar is interactive and allows you to build your own calendar, so you can see what is most important to you.
Get your child's bus route information. Parents who have questions about bus routes can find answers here. 
Remember to use MySchoolBucks to add school meal money to your child's account. This will eliminate the need for your child to bring money to school every day. School cafeterias also accept cash or check prepayment.
If you have a child in grades 7–11, ensure that they receive their Tdap and MCV4 vaccinations prior to the start of the school year. Students not in compliance with Maryland vaccination requirements will be excluded from attending school until they provide documentation.
Plan to attend Back-to-School Night at your child's school. 
Visit our digital citizenship webpage to learn about ways you can help your child use social media and other digital tools in a responsible, respectful manner.
Learn about the Parent Academy and consider participating in a free workshop. 
Stay connected with MCPS throughout the school year. Follow us on Twitter (@mcps) and Facebook (/mcpsmd), subscribe to our YouTube channel (/MCPSTV), subscribe to AlertMCPS, watch MCPS TV, and sign up for the myMCPS parent portal.



Stay connected with the latest PTSA news, events and activities by signing up for the 
NBMS PTSA Information Listserv
 by clicking 
here
.  All PTSA activities, schedules and updates will be posted via the PTSA website as well as through the PTSA Listserv emails (no flyers will be sent home).
Please sign up for a 
PTSA membership
 for the 2018-2019 year, as well as participate in the 
Direct Giving Campaign
!  Click on the 
Membership
tab above for more details on signing up and on how to get a copy of the 
NBMS student directory
.  Your support helps the PTSA to sponsor events and activities for our school community including:
Informational PTSA meetings with guest speakers
Fun community building events such as the Back-to-School Picnic, Book Fairs, Cupcake Wars, Teacher/Student Basketball showdown
School programs including the Science Olympiad, art beautification projects, fund staffing and bussing for After School Activities (ASA), and 8th grade graduation events
School assemblies
Treating NB staff to four luncheons and Teacher Appreciation Week gifts and treats
Help in purchasing tools and supplies which help enhance classroom learning
This is a great time to join one or both of the two NBMS PTSA listservs:
NBMS PTSA Listserv (link)
This is our primary listserv. Its purpose is to communicate the activities of the PTSA with the school staff, parents, and students. Posts are limited to information from the NBMSPTSA, NBMS, and MCPS, as well as occasional educational announcements. (E.g. this listserv is the one where information about after-school activities and other PTSA events 
is shared.) If you only join one list, this should be the one, so that you can stay updated on PTSA and school news. Join by clicking the "Join" button at the link above or sending an email to: northbethesdamsptsa-subscribe@yahoogroups.com (Please mention that you have an incoming NB student.)
NBMS Discussion Listserv (link)
Want the opportunity to connect with other parents? This forum allows the school community to discuss NBMS, education, and related issues and to post non-commercial notices beyond the scope of the PTSA listserv. Join by clicking the "Join" button at the link above or sending an email to: northbethesdamsdiscuss-subscribe@yahoogroups.com 
(Please mention that you have an incoming NB student.)
Please direct any listserv questions to Ellen.L.Berg@gmail.com
Fun and Fast for 25 Years
For 25 years, the Kensington 8K Race has been a favorite DC area fall race - a fun, fast event with beauty, challenge, and excitement. Race in Kensington on September 22, 2018!
Our Community Event
Known throughout the DC Area as a true community race - parents and kids cheering on each other and welcomed visitors running through our Town and Rock Creek Park.
Benefits Local Schools
Four local schools - Kensington Parkwood ES, North Bethesda MS, Silver Creek MS, and Walter Johnson HS - benefit from race proceeds.  More than raised $200,000 since 2009!